Bare 5 mm hood
Out of Stock
500 PSI Mask Defog 12 oz.
500 PSI Mask Defog 4 oz.
500 PSI Salt Removal Solution
6" Hose
6' Flex Hose
Ab Biller SpearGun Replacement Band
Abundance Codes Slate
Aeris Accel Color Kit
Aeris Manta Watch Band
Aeris Quick Disconnect Hi-Pressure
Akona Edge Knife w/ Holder
Akona Slip On knee Pads
Akona Weight Bag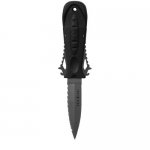 Aqua Lung Neoprene Knife Sheath
AquaLung Tank Band
Aquaseal & Cotol-240 Repair Adhesive
Aryca Foam Float Strap
Atomic Aquatic Cobalt Comp. Case
Atomic Aquatics cobalt 2 Screen Protect
Atomic Aquatics Essential Accessories Color Kit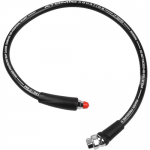 Atomic Aquatics Universal Swivel Hose- Brass, 32"
BigBlue Easy Clip Rainbow Light
AB Biller Dive Reel
Bottle Band
C-Tech Watch band
Camelback WaterPouch
Carabiner Hook
Clear Cold Sores,Shingles, & U.T.I's (60 capsules)
Clear Headache
Clear Motion & Digestive 60 Capsules
Clear Restless Leg Relief
Clear Sinus & Ear
Colbolt 2 Color Kit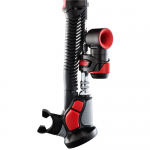 Dive Alert Plus Surface Signal
DiveOptx
Diving Concepts Rapid Cuff Repair Kit
Doc's Proplugs Ear Plugs
Size:
Vented:
Leash:

Price

$ 17.99

Quantity:

Add to Cart




DryEar Ear Dryer
EarShield Water Repellent Ear Spray
EezyCut Trilobite Dive Original
Enko GoPro Monopod
Enviroguard 64 Disinfectant
Equinox Pull Strap Light Mount
European Dive Flag
FASTencial Easy ID Kit
Fin straps
Fish Catch Stringer
Fog Shield Sport Anti-Fog Treatment
FogKicker Anti-Fog Solution
Gauge Protector
GearAid Microfiber Towel
Geckobrands Waterproof & Float Phone Bag
GeckoBrands Waterproof Large Phone Bag
Gr8 Divin Bumper Stickers
Gr8 Divin Micro Fiber Cloth
I'D RATHER BE DIVING / LICENSE

FRAME for LICENSE PLATE


Ike Lite Lanyards
IkeLite PCa Light
Jaws Microfiber Cloth
Jon Line
Kraken Dive Light
Lil Reek Away Odor Eliminator
Liquivision Spare Battery Kit
M Essentials UV Tech Protection & Conditioner 4 oz.
Macro Wand
Mares Blade Repair Set
Marine Sports Manufacturing Scuba Tool
Marine Sports Manufacturing Slate With Compass
Marine Sports Slate w/ Compass & Clip
Mask Strap Replacment
McNett Tactical Microfiber Towel
McNett UV Tech Protetant & Rejuvenator 8 oz.
Moister Muncher Drying Agent
National Geographic Swim Nose Plugs
NeilMed Sinus Rinse
NeoKeeper Snorkel Retainer
Neoprene Queen Repair Adhesive With Patches
Nitrox Hose Protector ( Assorted Colors)
Oceanic Battery Kit