Akona Pro Regulator Bag
Akona Regulator Bag
Akona Roller Mesh Backpack
Chilis/Peppers Sun Glasses
Contour Wetsuit Hanger
Diving Mobile Phone Housing
DLX Signal Float
Gr8 Divn Aluminum Coffee Mug
Heavy Duty Inner Tube
ISC Mask Strap Cover
Jaws Spit Formula
Med Finger Reel W/ Orange Line +hook
Momentum Watches
Color:
Size:
Style:

Price

$ 155.00

Quantity:

Add to Cart




Reef Finger Reel 100' +hook
ScubaMax 150ft Dive Reel with Stopper
ScubaMax SMB
ScubaMax Stainless Steel Clip
ScubaPro Alpha 4.0
Out of Stock
ScubaPro Mouthpiece & Clamp
Signal Tube Float
Snorkel Keeper
Stream2Sea Body Lotion
Stream2Sea leave-in Conditioner
Stream2Sea Shampoo & Bodywash
SUUNTO Tank Pod
Out of Stock
Trident 14 x 16 Nylon Alpha Flag With /
Trident 14" x 16" Dive Flag With /
Trident 5ft 2 Piece Inner Tube Mount
Trident O-Ring Kit & Pic #D637
Trident Soft Bite Mouthpiece #R515
Weight Belt Material
Out of Stock
500 PSI Mask Defog 12 oz.
500 PSI Mask Defog 4 oz.
500 PSI Salt Removal Solution
6" Hose
6' Flex Hose
Ab Biller SpearGun Replacement Band
Out of Stock
Abundance Codes Slate
Aeris Accel Color Kit
Aeris Manta Watch Band
Aeris Quick Disconnect Hi-Pressure
Akona Edge Knife w/ Holder
Akona Slip On knee Pads
Akona Weight Bag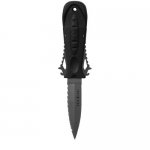 Aqua Lung Neoprene Knife Sheath
AquaLung Tank Band - Grip Lock
Material:

Price

$ 45.00

Quantity:

This item is not available for purchase online. Please call (702) 367-3484 to order.



Aquaseal & Cotol-240 Repair Adhesive
Aryca Foam Float Strap
Atomic Aquatic Cobalt Comp. Case
Atomic Aquatics cobalt 2 Screen Protect
Atomic Aquatics Essential Accessories Color Kit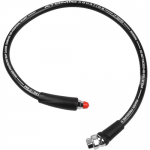 Atomic Aquatics Universal Swivel Hose- Brass, 32"
BigBlue Easy Clip Rainbow Light
Out of Stock
AB Biller Dive Reel
Bottle Band
C-Tech Watch band
Camelback WaterPouch
Carabiner Hook
Clear Cold Sores,Shingles, & U.T.I's (60 capsules)
Clear Headache
Clear Motion & Digestive 60 Capsules
Clear Restless Leg Relief
Clear Sinus & Ear
Colbolt 2 Color Kit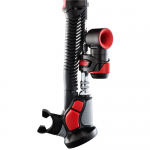 Dive Alert Plus Surface Signal
DiveOptx
Out of Stock
Diving Concepts Rapid Cuff Repair Kit
Doc's Proplugs Ear Plugs
Size:
Vented:
Leash:

Price

$ 17.99

Quantity:

Add to Cart




DryEar Ear Dryer
EarShield Water Repellent Ear Spray
EezyCut Trilobite Dive Original
Enko GoPro Monopod
Enviroguard 64 Disinfectant
Out of Stock
Equinox Pull Strap Light Mount
European Dive Flag
FASTencial Easy ID Kit
Fin straps
Fog Shield Sport Anti-Fog Treatment
FogKicker Anti-Fog Solution
Gauge Protector